Nicola Dunbar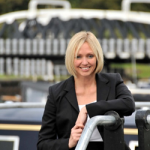 Nicola Dunbar is the current chair of Mid Cheshire Development Board and has held the position since 2014.
Nicola began her career in journalism and spent 17 years working for daily and weekly newspapers in Bristol, Warwickshire, London, and latterly as Group Editor of the Mid Cheshire Guardian Series where she was, at that time, the youngest female Editor to be appointed by Newsquest (Gannett).
After starting a family, Nicola formed PR and Marketing company Profile Communication, in 2002, where she worked with a range of businesses, government organisations, international brands and celebrities. These included the Forestry Commission, Health Protection Agency, UK Trade and Industry, UK Fuels, Culina, NHS Trusts and Housing Associations, as well as promoting product ranges for singer Kim Wilde and TV chef Gary Rhodes.
Over the past three years Nicola has set up a property management company owning a seven-acre industrial park, which is home to 20 distribution and transport-related businesses, with 200 employees using the site.
Nicola has recently become a governor at Mid Cheshire College
Jane Hough
Jane Hough is the Business Improvement District Manager for Groundwork Cheshire, Lancashire and Merseyside.  Jane's working career encompasses 28 years in both the public and private sector in retail, commercial property, warehousing & distribution, the leisure industry and education. 
Her role within Groundwork encompasses the development and management of Business Improvement Districts across Mid-Cheshire; these include Northwich town centre, Gadbrook Park and Winsford Industrial Estate, supporting 600+ companies which employ more than 10,000 members of staff.
Matthew Pochin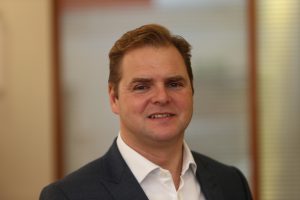 20 year's unbroken experience of the Cheshire property market, Initial directorial role at Lamont before the recent merger of Lamonts with Legat Owen to create Cheshire's largest independent property consultants.
Specialist areas of interest: Specialist knowledge in commercial property development throughout Cheshire with a bias, towards industrial and offices.
Phil Davies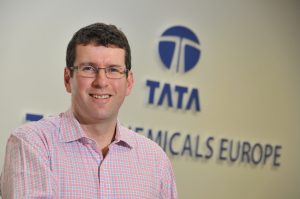 Phil Davies is the General Manager of Tata.
Phil is a commercial lawyer by background, commencing his career with 9 years at the Manchester office of the UK top 15 law firm Addleshaw Goddard, where he specialised in major projects including outsourcing and big IT system procurement projects.
After private practice, Phil spent 6 years in various legal roles within United Utilities, culminating in being Head of Legal, and serving on the management board of the non-regulated division.
Phil joined Tata in early 2011 as General Counsel and Company Secretary and was quickly appointed to the Board and to the wide role described above. Phil is the Chair of Trustees of the Brunner Mond Pension Fund.
Simon Barber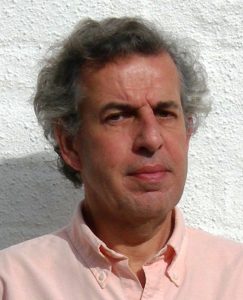 Simon Barber is an idependent member of the Board and was born in Cheshire and has lived in Mid Cheshire for 30 years.  Although he has worked across the UK, he is passionate about Cheshire and especially the future of Mid Cheshire.  It has a rich history, delightful countryside, interesting towns and a prosperous future, if we encourage the right kinds of development – sustainable projects which minimise environmental impact and can generate a jobs cascade.  Attracting the best developments means having the right infrastructure in place to support business, especially transport infrastructure, and this is Simon's focus on behalf of the board.
Simon worked as a senior manager in blue-chip businesses, specialising in commercial management of complex projects, particularly in information technology.  He is now an independent business consultant and company secretary working to help growing businesses.  Simon knows Cheshire well and is delighted to have the challenge of working with the Mid Cheshire Development Board to make the area a better place to live and work, for now and for the future.
Catherine Gras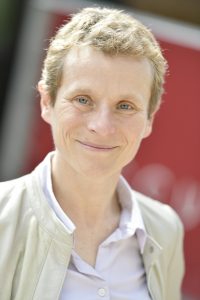 Catherine Gras was appointed Managing Director of Storengy UK in July 2016 having been Deputy Managing Director since the start of 2016.
Catherine previously worked for Engie (formerly GDF SUEZ) for more than fifteen years, covering various activities such as portfolio management, trading and E&P.  Over the years, Catherine has been involved in many different development projects in gas and electricity, all over Europe.
Former roles include working for an investment fund (Argos Soditic) and an audit firm (KPMG).
Bob Nicholson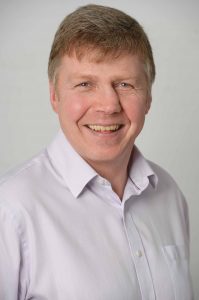 Bob has worked in the construction and development industry for over 25 years and for the last 17 years at Pochin, where he is now a Director responsible for the delivery of developments.
In this time, Bob has undertaken the delivery of large scale commercial projects in a variety of sectors ranging from offices, health care, hospitals, industrial units and residential. Bob's wealth of experience includes the legal process, funding and technical detail from conception, land acquisitions, masterplanning, planning, construction phase, handover and occupation.
As well as the expertise of the in-house property team and working closely with professional advisors, providing specialist advice, Bob engages and works closely with end-users, occupiers, local authority and key stakeholders at all levels to ensure efficient and smooth delivery.
Outside the working environment, Bob enjoys time with his family, playing and watching rugby, sailing and walking the dogs.
Katrina Michel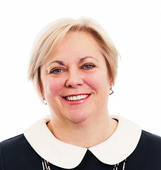 Katrina is a branding and communications specialist and is currently the Chief Executive Officer of Marketing Cheshire. Apart from 5 years in the HM Diplomatic Service, Katrina has spent the bulk of her career in communications agencies (DDB, Publicis, Ogilvy and JWT). She has worked for a very wide range of clients from big blue chips such as Ford, Jaguar, Volvo, Kelloggs, Unilever, Kimberly Clark, Reckitt Benckiser, Guardian Media Group and the Central Office of Information.
In July 2007, Katrina founded Planning Express, a communications and brand consultancy supplying strategic services to agencies and brand owners.
Katrina has always been very interested in education and during the academic year 2010-11 she took a year off to do a PGCE with a view to doing some teaching in the "post-compulsory" sector.